Day : 077 32 699 450
Evening: 023 92 86 59 59
Email: studio@phix-pix.com



Phix-Pix Studio Opening Times
Monday
Tuesday
Wednesday
Thursday
Friday
Saturday
Sunday
Appointments available outside of studio Hours
9.00am - 5.00pm
9.00am - 5.00pm
9.00am - 5.00pm
9.00am - 5.00pm
9.00am - 5.00pm
9.00am - 4.30pm
Closed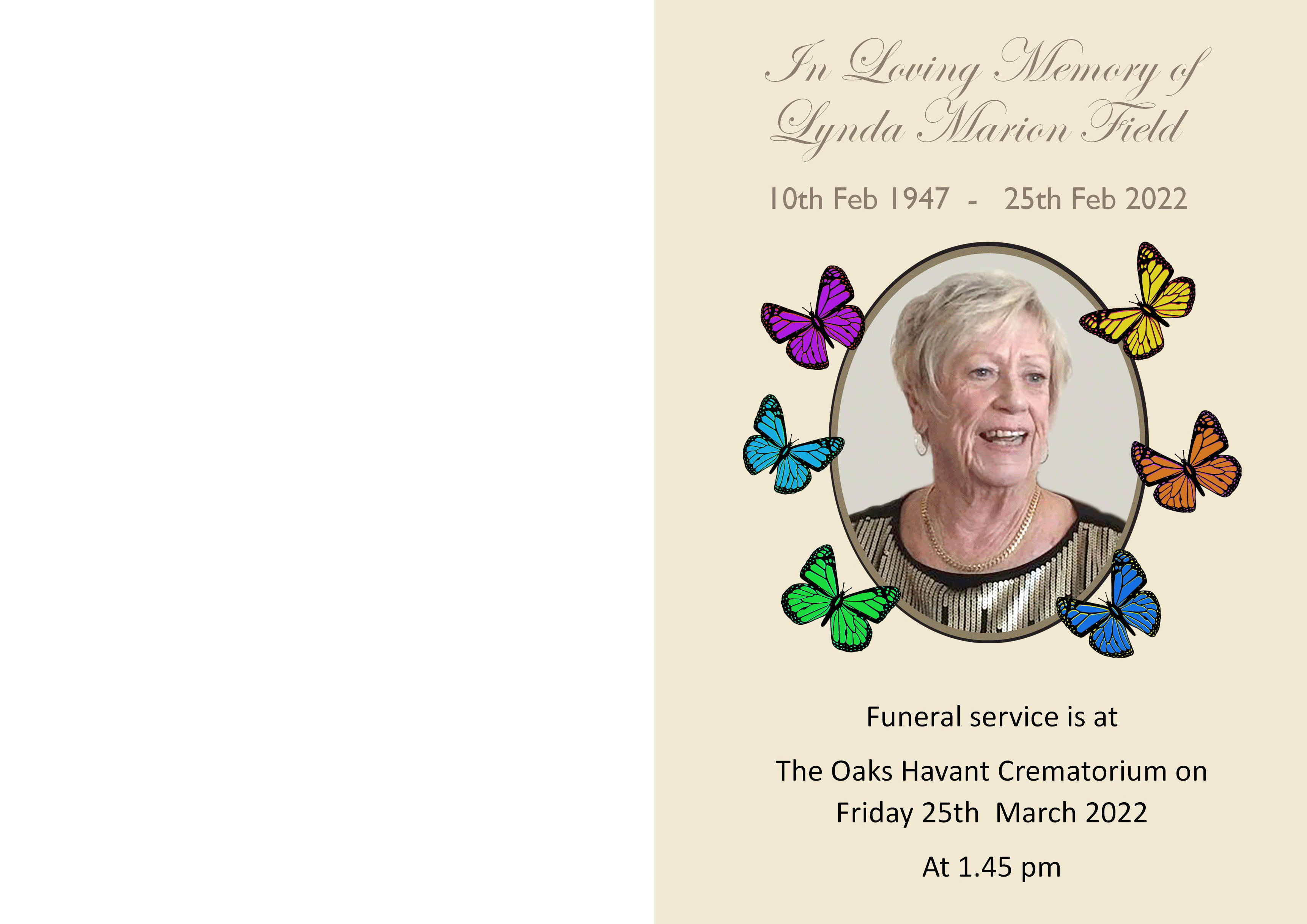 It is an opportunity to acknowledge our grief and the gap that that your loved one's passing has left in your lives. An order of service can help remind us of the good times as your relationship transcends from a physical presence to one of memory.
Everyone's memory of your loved one will be different but the Funeral, The Wake and the Order of service, all have their role to play in bringing these memories often many years in the making together ensuring that your loved one will live on in their hearts and minds.
The order of service may include hymns, songs, poems, readings, photographs, and links to online videos via a QR CODE. or anything else you would like added.
We at Phix-Pix have years of experience working with Bereaved families to produce an order of service that is TaylorMade for your loved one, We do not use templates we are strictly bespoke.
We can coordinate with whoever is conducting the service and provide advice and guidance on a range of designs which can be tailored to suit your wishes. We are experienced in working with Celebrants, Funeral Directors, Priests, Vicars and with local crematoriums familiarising with funeral service protocols to ensure a smooth ceremony throughout.
Our order of service, are made with good quality card to ensure they are kept forever making your memories a present for the future to share with you family and friends.
With our free consultation without obligation, we can discuss your needs and offer solutions.
Order of Service for your dearly departed
At Phix-Pix we believe A funeral service is a very personal event and people will often have different requirements and that an order of service is more than a piece of paper informing us the details of the schedule. When it can be so much more.